One of the neat things about working with Woodwork Creations is putting our technology to use for you.  We design our custom cabinets using state of the art 3d computer software. We create a model of your cabinets that let's you see how they will look before they are ever built.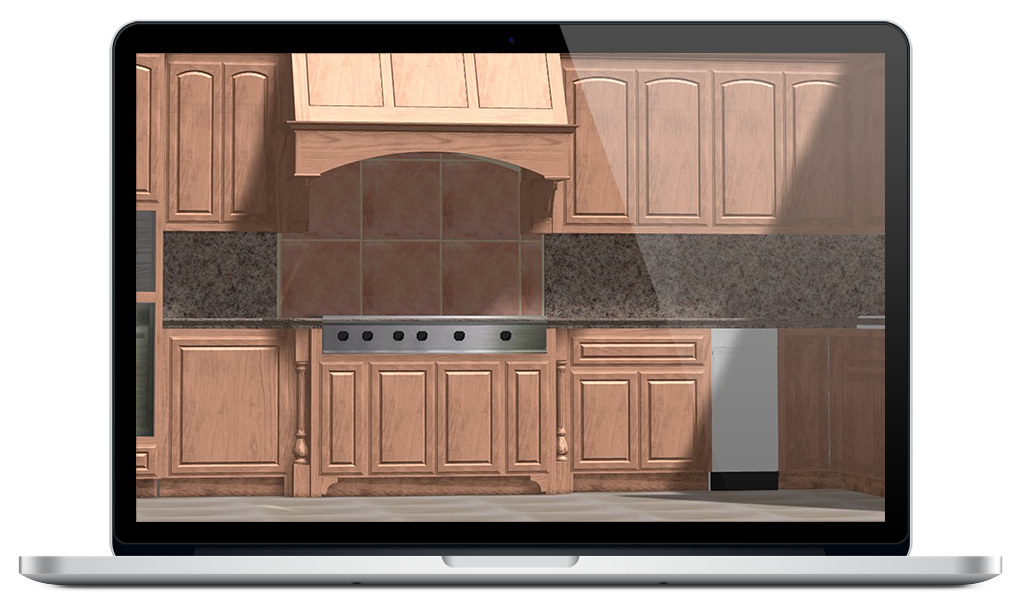 The technology doesn't stop there though. Our engineers go over every detail of your project before it's sent to our factory. Yep. We are the factory – no middle man here! Our factory utilizes two CNC machines that use the exactness of a computer to cut out the custom components of your cabinetry project.  Those pieces are then put together by hand by our master craftsmen.
Finally, we use a special stain and finish process that adheres to California's strict environmental standards and looks beautiful for years to come.  Your finished cabinets are then delivered to your home where our installers finish the job.
It's no wonder so much of our business comes from repeats and referrals. Once people see our cabinets, they can't help but want them too.
Ready to get a price on your own custom cabinets? Contact us at 888-201-Wood (9663) or use our special contact form and get a custom cabinet quote today.