Home Bar Cabinets
Let your hospitality shine
Let your hospitality shine with a home bar.
Custom cabinets can be fun too!  Your home bar can become a gathering place for friends and family.
Make your home the life of the party with a custom, built in bar. We offer a variety of options for even the most discerning cocktail elitist. Imagine the incredible cocktails you will shake up and blend. Think of the beer you'll have on tap and in your mini fridge.
Add a big screen TV and you may never want to leave the house. Enjoy the big game and be the envy of your friends.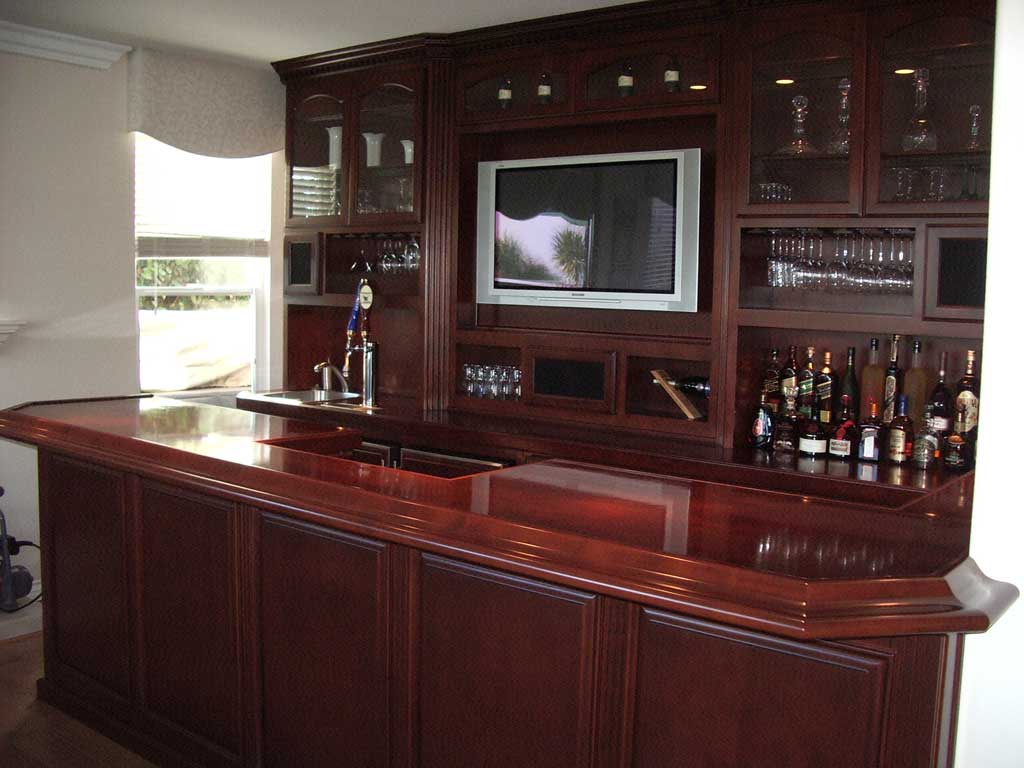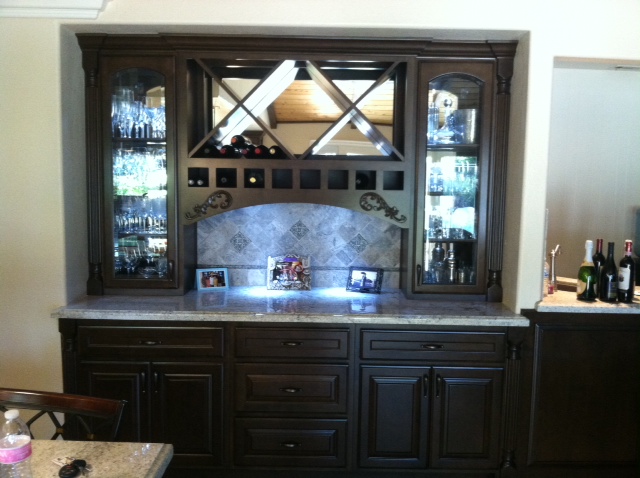 A few things to consider when designing your home bar cabinets
Will be you entertainment a few close friends and family, or larger groups of people?
Do you want to include a sink?
How about a dishwasher?
What type of refrigeration do you need? A small fridge? What about a draft beer system?
Will you bring ice from another location or do you need an ice maker?
How do you want to display your bottles? Will they be lit? Stored behind glass doors?
How would you like to display your glassware?
Will you include a TV or sound system in your bar?
What other tools will you need to store? A blender? Cutting board?
How much storage do you need?
Don't Be Shy. Get In Touch.