License and Insured
What does that really mean?
Do I really need a contractor that is licensed and insured?
The old saying, "If it sounds too good to be true, it probably is," can be especially true when hiring a contractor.   Competition is fierce in the construction business and the consumer is in a good position to demand quality work at a fair price.  Skimping on credentials is not the best way to get a job done cheaply.
Hiring a contractor that is not licensed, bonded, and insured places the consumer at significant risk and can cost thousands more in the long run.  So what exactly does it mean to hire a licensed, bonded, and insured contractor?
Contractors State License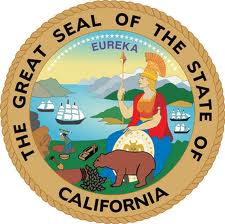 Once licensed, the contractor is bound to comply with state building procedures and standards.  If a property owner hires a contractor that is not licensed, they may not be protected by state policies. There is often very little that can be done if an unlicensed contractor disappears from a partially completed job or does a job incorrectly. News stories are seen regularly of contractors disappearing with deposits or full payment in some cases, botched jobs requiring even more money to re-do them correctly, and sometimes much worse.
In a down economy such as we are experiencing, many contractors have been forced, for monetary reasons, to let their license lapse. Construction companies have layed off many of their crew.  These circumstances have resulted in many unlicensed contractors and construction crew willing to work for less and to be paid in cash.
Check a cabinet company's license at the California State License Board.
Home Improvement Salesperson Registration
The Contractors State License Board also requires that all Home Improvement Salespersons be registered with the license board.   Salespersons are fingerprinted and a criminal background check is conducted.
Before you allow any Home Improvement Salesperson in your home you should ask to see their current Registration Card.   Make sure you know who you're letting into your home.
Insurance
Licensed contractors must also have general liability insurance.  Damage to persons or property due to contractor negligence may be covered by this policy.  In some cases, the property owner could be held liable for personal injury if the contractor does not have insurance.
If the contractor has employees they are required to have a worker's compensation insurance policy. Contractor employees injured on the job would be covered by this policy.
Woodwork Creations is fully licensed contractor that is bonded and insured.  All of our Designers are currently registered with the Contractors State License Board.

Don't Be Shy. Get In Touch.