About Us
Woodwork Creations' history and who we are today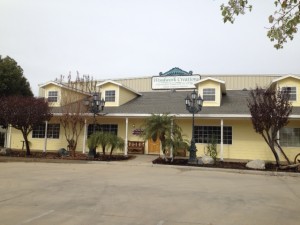 Woodwork Creations was started by Mark Orman in 1995 in his Temecula, CA garage.  A few years earlier he sold his first business, a wood furniture manufacturing operation, which he started with a friend while in high school at the age of 17.  The years away from the woodworking industry made him realize that he missed the creativity and sense of craftsmanship that comes from creating quality wood furniture and running your own business.
Woodwork Creations started small with Mark selling his first pieces at the Orange County Market Place on weekends.   His business quickly outgrew his garage so he set up shop in Perris while looking for a location to build his own factory.   He found land nearby and over the years constructed a building to house our current factory and a showroom.  His very first employee, Arturo Mendoza, still works here as our Production Manager.  Many of our employees have been here for more than 10 years.
Over 70% of our business comes from repeat customers or referrals.
Our employees take pride in manufacturing quality cabinetry; providing good customer service and creating value in our products.  Over 70% of our business comes from repeat customers or referrals.  Our customers' loyalty and support is a huge blessing to our entire company.
Our ability to offer a full service custom cabinet solution – design, engineering, building and installation; combined with our highly rated customer service is the reason why Woodwork Creations remains southern California's leading custom cabinet company today.
Our factory / showroom is located at 134 Malbert St., Perris CA 92570
Don't be shy. Get in touch.