White cabinets are always a popular choice. Their crisp, clean look goes so well with a variety of home decor styles. Here are some white cabinets we've made.
 White cabinets really pop against a more vivid wall color.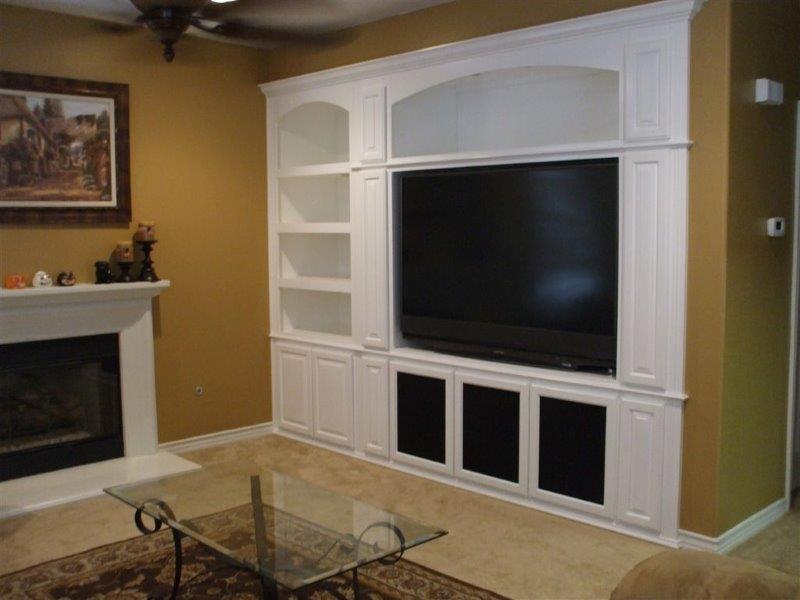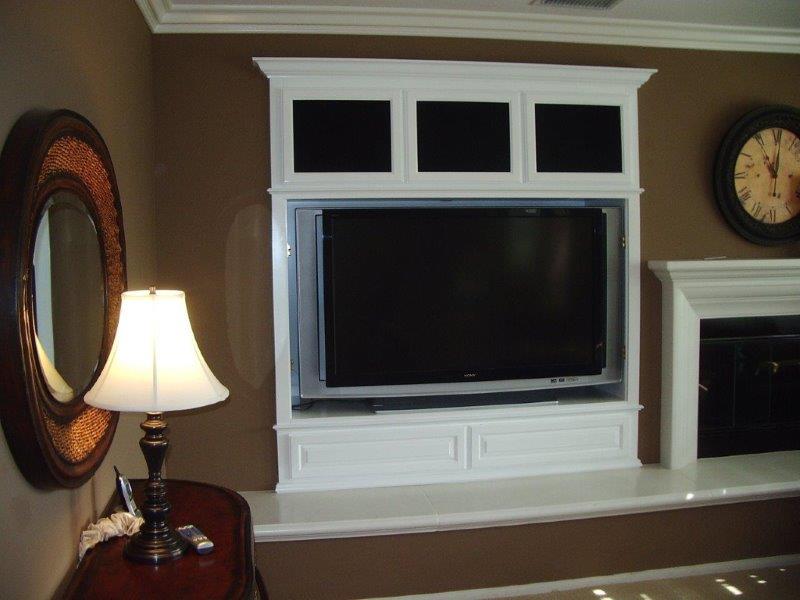 White cabinets can be very traditional, especially paired with a brick fireplace.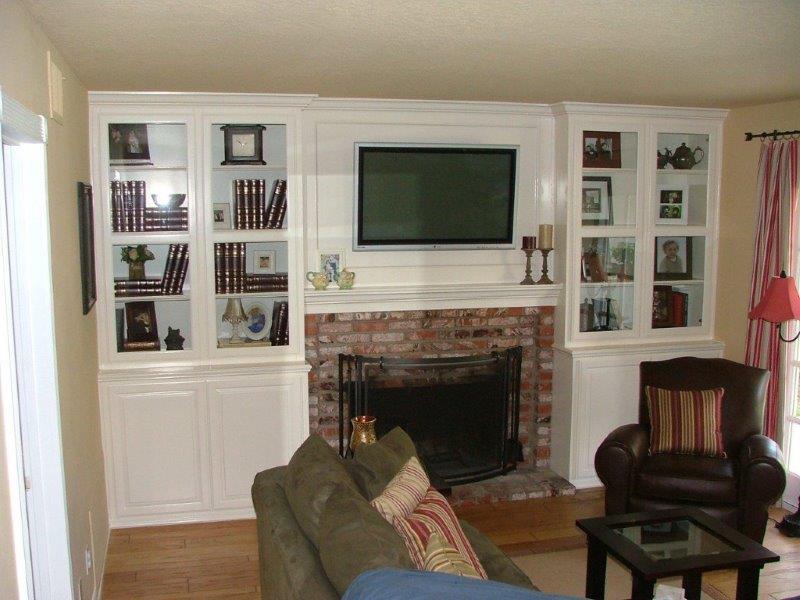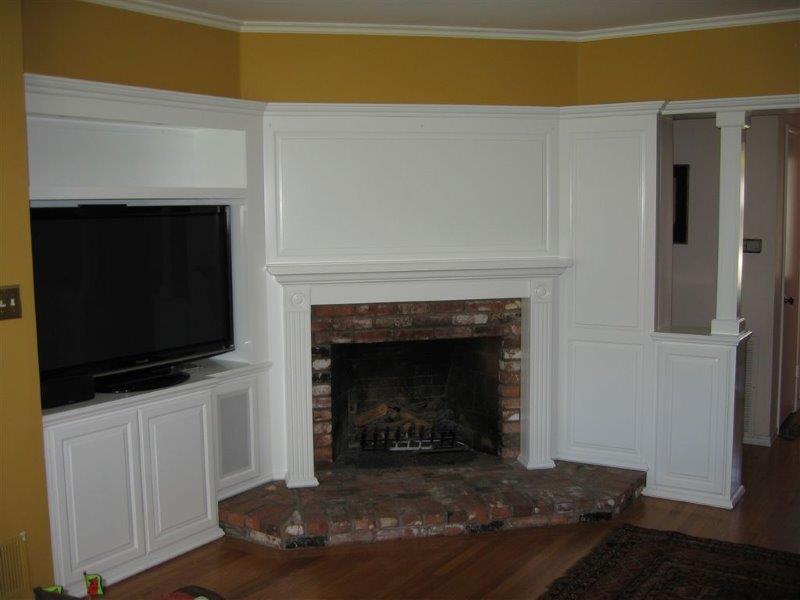 White cabinets look great in the kitchen too!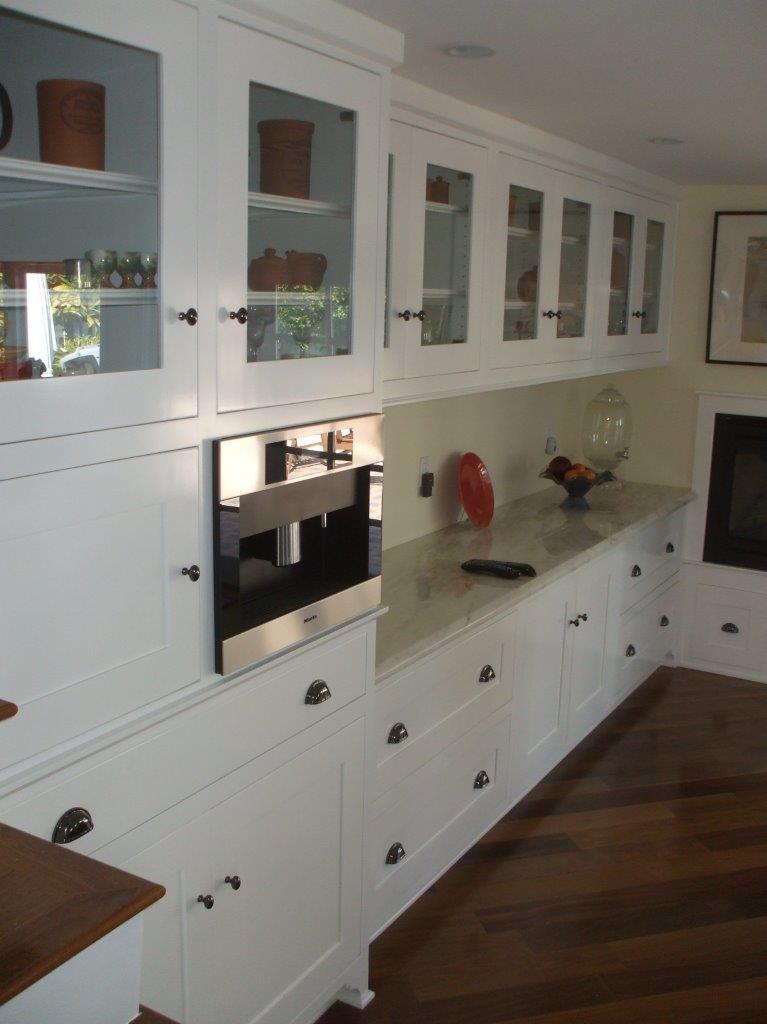 Add beadboard to your cabinets.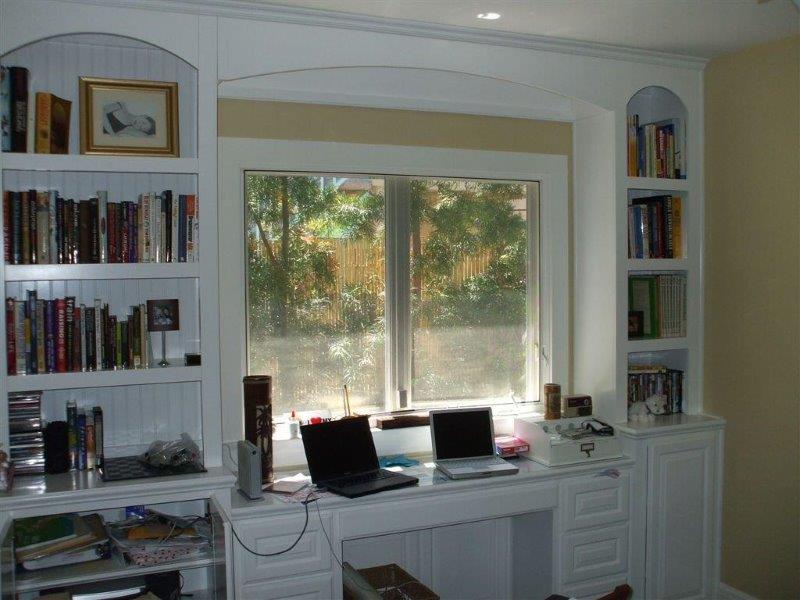 We also offer Swiss Coffee. It's still white – but not quite as bright.